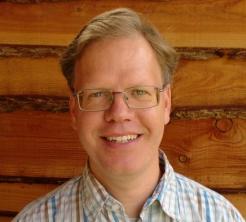 [en] Welcome to euroquis.nl. Originally intended as a site for a European source-code-quality project, it now serves as the hub of my online presence. Most of what happens here goes on on the blog.
[nl] Welkom bij euroquis.nl. Dit was oorspronkelijk bedoeld als site voor een Europees code-kwaliteitsbeoordelingsproject. Nu is het centrum van mijn online aanwezigheid. Er gebeurt vooral wat op mijn blog.
Posts
KDE e.V. Board up close

Madness! 8-hour BBB calls all weekend for the KDE e.V. board. On the social front, I won at Skribbli, and workshopped the FLA, wrote a bunch of mail to keep people informed about what is going on, read even more email, listened to bits and pieces, but – as can be seen in the photo, vaguely – I still haven't gotten around to shaving off my scary sideburns.

A few times per year, the board of KDE e.V. gets together for a board meeting. While we also meet once a week for an hour to keep track of what is happening within the organization, the longer meetings are when big tasks are undertaken and the dusty corners are tidied up.

Ten years ago, I started a new job. If I didn't blog these things, I would never be able to remember them. Eleven years ago, I was blogging every other day, about all kinds of Free Software things and OpenSolaris bits and travels. This year has been a downer for a lot of folks, and I grew my hair long and my beard woolly as memories of swimming in the Amazon river fade away. Here's some end-of-year summary bits to make an even 50 posts for the year.

One of the important parts of getting-started in an project is setting up a developer environment (if you want to do code contributions; other kinds of contributions need different setup). Calamares has a thing called deploycala.py which mangles the system it is run in (recommended only in VMs or live-ISO) while the KDE project has a wiki page on getting involved as a developer and a build tool that can do initial system setup and help with builds.

Something different today, griping about hardware rather than software. At home, there is a fairly linear order of hardware deprecation: I buy new mid-high-end stuff (for KDE and FreeBSD and other development work), and the rest of the hardware is cycled to the kids (for gaming, mathematics, and XCB-based development), to grandma (for casual gaming and social contact). Today I'll talk a little about a PC case, the Sharkoon VS7 midtower.
subscribe via RSS