My mom is moving house, which means that we're packing things up. You could also call it cleaning up the cruft of a lifetime. From nooks and crannies come boxes of color slides – explain that concept to the kids, eh – and I've started scanning them. It's a slow and laborious process, but yields some keen results.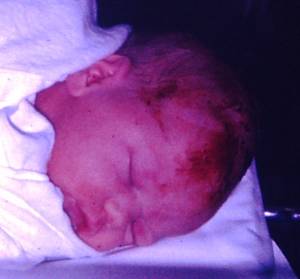 Part of "slow" is transcribing the text from the slide windows; my dad's handwriting is not always easy to decipher. It's a good thing this picture was labeled (as "the project", no less) and dated, so I know it's the earliest photo of me.
Babies mostly look alike, blotchy and smooshed up.
The same box of slides also contains an Elk, midnight sun on Ellesmere Island, my mom bottle-feeding a goat in a kitchen, and this picture labeled "Mobil Rainbow 5-10-109-6W6".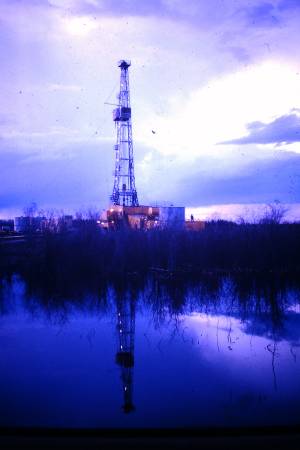 My dad was an oil geologist – not a popular job title now, 50 years later – and would spend months away from home doing field work. Much of it was in the Canadian Arctic. I think this is a beautiful picture, although I can't tell if the reflection of the tower is in a lake, or an oil spill. It could be either.
Piecing together what was important for my parents from a box of slides – and at least I can still ask my mom to explain some things – is such a strange feeling, especially when I start to show up in the pictures; eventually memories intrude, like the flood of 1981.
I suppose the takeaway for this blog post is: share your stories while they still matter. (Not necessarily "share with the whole damn internet", so I'll be subjecting my mom and/or my kids to "way back in 1980" kinds of stories, not all y'allses)