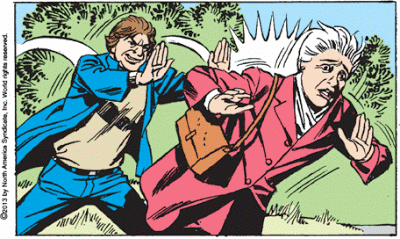 The Central Park shover gives a bad example.
KDE4 has been rudely moved aside on FreeBSD. It still installs (use x11/kde4) and should update without a problem, but this is another step towards adding modern KDE (Plasma 5 and Applications) to the official FreeBSD Ports tree.
This has taken a long time mostly for administrative reasons, getting all the bits lined up so that people sticking with KDE4 (which, right now, would be everyone using KDE from official ports and packages on FreeBSD) don't end up with a broken desktop. We don't want that. But now that everything Qt4 and kdelibs4-based has been moved aside by suffixing it with -kde4, we have the unsuffixed names free to indicate the latest-and-greatest from upstream.
KDE4 users will see a lot of packages moving around and being renamed, but no functional changes. Curiously, the KDE4 desktop depends on Qt5 and KDE Frameworks 5 -- and it has for quite some time already, because the Oxygen icons are shared with KDE Frameworks, but primarily because FileLight was updated to the modern KDE Applications version some time ago (the KDE4 version had some serious bugs, although I can not remember what they were). Now that the names are cleaned up, we could consider giving KDE4 users the buggy version back.
From here on, we've got the following things lined up:
Qt 5.10 is being worked on, except for WebEngine (it would slow down an update way too much), because Plasma is going to want Qt 5.10 soon.
CMake 3.11 is in the -rc stage, so that is being lined up.
The kde5-import branch in KDE-FreeBSD's copy of the FreeBSD ports tree (e.g. Area51) is being prepped and polished for a few big SVN commits that will add all the new bits.
So we've been saying Real Soon Now (tm) for years, but things are Realer Sooner Nower (tm) now.
(The image is from Mary Worth, november 19th 2013, via Mary Worth and Me; this character is known as the Central Park Shover, and he, um .. shoves people out of the way. The Shover does not manage to steal her purse.)