How often do you meet your laptop vendor in person? Last year, I picked up a KDE Slimbook, and the machine has been great, acting as my development-box-on-the-go for lots of KDE travels. It has a few stickers, and some scratches, and the screen had gotten a bit wobbly by now .. so, at this year's Akademy I stopped by the Slimbook stand, admired the newer Slimbook II (alas, the old one isn't written off yet), and mentioned the wobbly screen.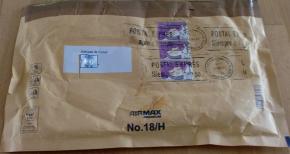 How often does your laptop vendor say "we can fix that" and do it
right there
and then? So I had a nicely tightened, fast and friendly Slimbook by the end of the next talk. Not only that, but when I got home from Akademy, I found an envelope with some stickers and the right tool to fix it myself if it happens again.
Now that's developer-friendly service! Thanks, Alejandro and Raúl, and hope to see you again next year.