conf.kde.in retrospective (1)
I spent a week in Delhi on a trip to be part of conf.kde.in. During the event I twitted a whole bunch, for each of the talks, but here's a bit of a (short) write-up. First of several, because I want to get the general "I traveled" out of the way, and focus on other people's work later.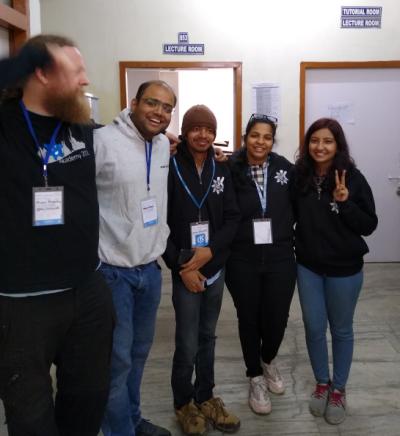 The conference was organized by KDE India, with Piyush and Bhushan acting as MCs. Here's part of the team, with Rituka, Medha, Bhushan and Shantanu, as well as Arjen who was one of the other speakers. We were hosted at the Maharaja Agrasen Institute of Technology, whom I'd like to thank for having us and granting us an audience with the Director. The conference started with 110 attendees on friday, and the weekend had around 40 people in the benches.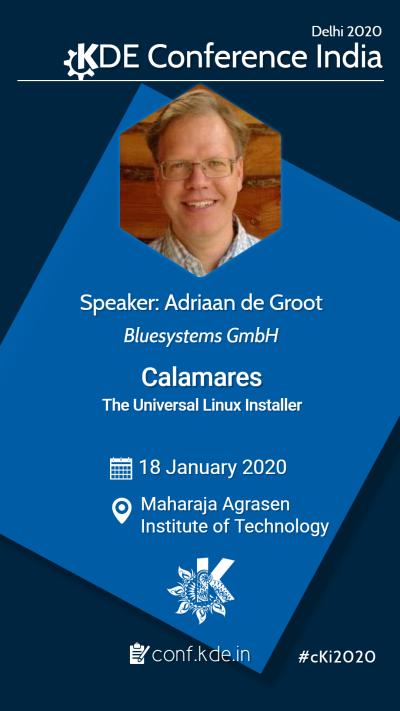 I gave four talks (Calamares, Transifex, Frameworks, and more Frameworks) and also some impromptu stuff during a technical break (about Rick Astley). I'll put them up on my site eventually, when I figure out how to do that effectively (they're generated out of Markdown). There might be pictures of those talks; I took pictures of most of the other talks.
Other talks were about translation, and Open Source migrations, and Plasma deployments, and GCompris, and Plasma Mobule, and .. well, and lots of stuff. I really enjoyed hearing from all the students and other KDE contributors how they work. New student attendees were treated to a show of "here's how we work, this is how welcome you are", which I think is a good way to start.