KDE e.V. board meeting April 2021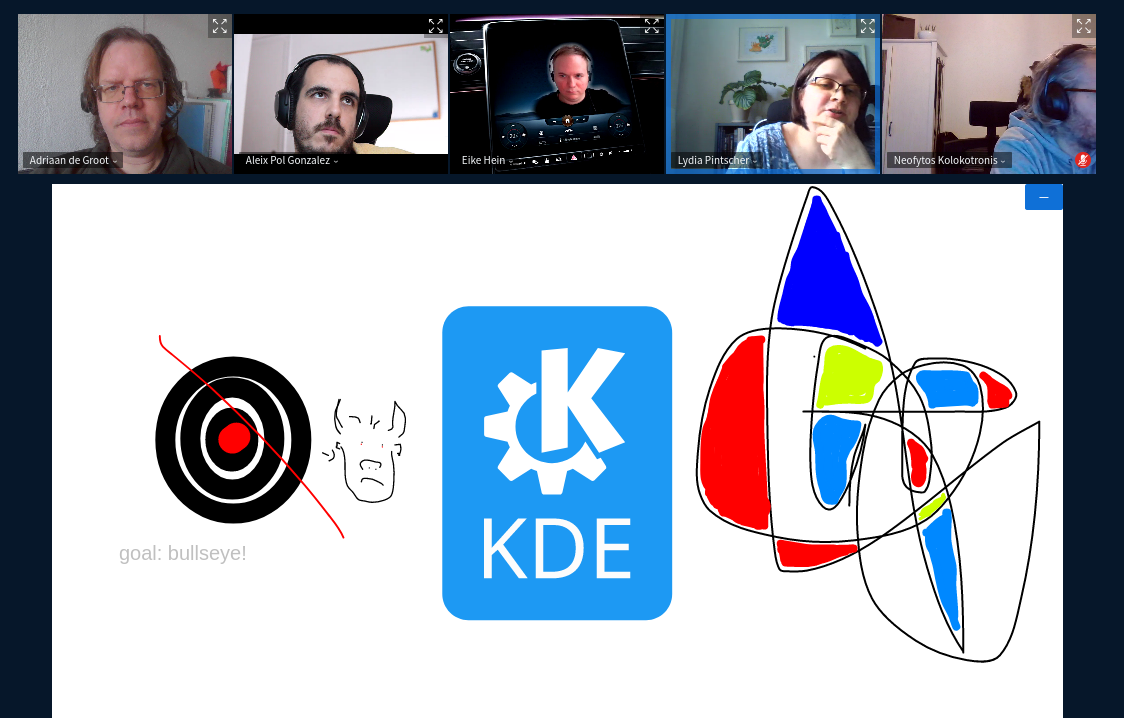 The board of KDE e.V. sat down together (virtually) this weekend once again to do "board things" which means budgets, AGM planning, going over hiring and contracts, checking in with the working groups, and having a tiny bit of fun, too. The official song of this sprint is 2unlimited "Get Ready for This, but we made a playlist (see below).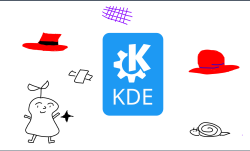 Every day we use KDE's Big Blue Button and the shared chat and whiteboard to get things done. The whiteboard is for doodles, rarely for presentations.
The board meetings happen roughly every three months – at some point we hope in-person again, because we also share recipes and cooking secrets. This is the last meeting before Akdademy 2021, which will be online as well. At Akademy we'll have the usual public presentations from the e.V. and another online AGM (annual general meeting). One thing I'm noticing is that – at least as board – we're getting better at virtual meetings.
Playlist